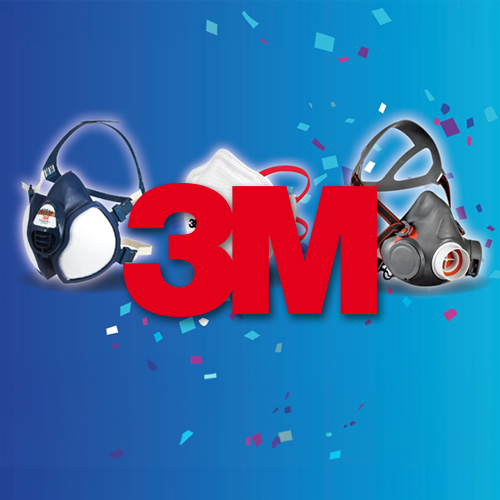 3M – Hundreds of fantastic prizes to be won

3M – Hundreds of fantastic prizes to be won
For your customers to win fantastic prizes, all they need to do is buy one of the products in the featured range of 3M™ Respirators (mentioned below) and tell 3M what they think. The perfect opportunity for you to encourage your customers to purchase one of these respirators from you!
How to enter
Customers purchase one of the 3M™  Respirators detailed below
They try the respirator
Finally they need to visit

thepowerof3promotion.3M.com

and tell 3M what they think
For two additional chances of winning participants also have the option to take part in an online quiz. Answer all three questions successfully and their entry into the draw will be trebled.
Featuring 3M™ Respirators
The respirators included in this promotion have been specially selected as they are comfortable, easy-to-use, and convenient. Pick from:
3M™ Maintenance free reusable respirator 4000+ series
3M™ Aura™ particulate respirator 9300+Gen3 series
3M™ reuseable half mask HF-300 series kits
Terms and conditions
Terms and conditions apply. Please see www.thepowerof3promotion.3M.com/termsandconditions for details.
Draw 1 opens 1 September 2023 and closes 30 November 2023.
Draw 2 opens 1 December 2023 and closes 31 March 2024.
Promote to your customers
Do you want to make the promotion available to your customers? Of course this is possible! Download the flyer below so you can forward it to your customers or use it in your own store.


Do you wish to receive more promotion material? Contact us via T. +31 (0)181 47 50 00. Our enthusiastic team is happy to help you!