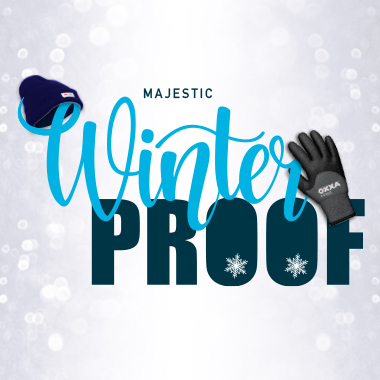 Winter proof – Work warm and protected this winter!

Work warm and protected this winter!
Rain or shine, professionals are always there to do their job. In addition to the fact that working in cold conditions is not pleasant, it also affects how precise (and therefore safe!) you work. Fortunately, we offer an extensive range of PPE that makes working at low temperatures and rain as comfortable as possible. Think of thermal work gloves and warm, waterproof safety boots.
We have bundled some of our favorite winter items in the flyer below, so that every professional can be warm and protected from head to to whilst doing their job. 
Prepare for the cold winter months with this selection of items. You can place an order directly through orders@majestic.nl or through your regular contact.