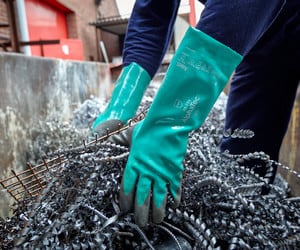 ANSELL ALPHATEC 58-735: DON'T CHOOSE BETWEEN CHEMICAL AND CUT PROTECTION, HAVE BOTH!
Two in one, chemical and cut protection. The Ansell AlphaTec 58-735 is a chemical-resistant glove that also provides a medium level of cut protection (class C). INTERCEPT Cut Resistant Technology protects the wearer against cuts and lacerations.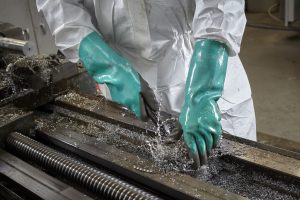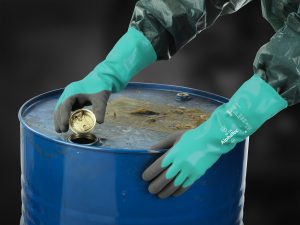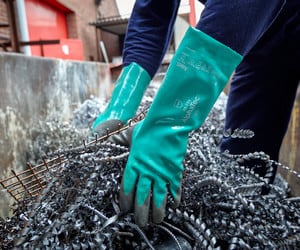 The high-visibility cut liner acts as an indicator for when glove is cut, highlighting when chemical protection is compromised. In addition, the ANSELL GRIP™ Technology provides enhanced dexterity, grip and comfort for activities involving handling wet or oily parts. This makes the AlphaTec® 58-735 suitable for a wide range of applications in various industries, including the chemical sector, bioscience sectors, and the automotive, machinery and equipment, oil and gas, food processing and metal fabrication industries.
The extra-long cuff can be folded to act as a gutter to prevent chemicals running down the arm.
Contact us

Provide your customers with accurate advice and recommend the right PPE for the job at hand. You can also contact the sales department for more information on work gloves or assistance.
Bestel hier uw Ansell AlphaTec 58-735: