Redbrick
Safety first, fashion first.
That's Redbrick.
A versatile collection of
safety sneakers and safety classics.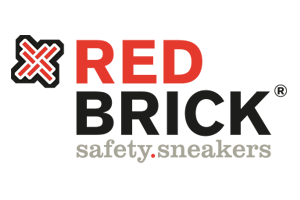 Indestructible, comfortable, sporty and trendy. Ideal for use at work and home.
New to the Redbrick range is the tough and spirited freerunner collection. The collection can be seen in action in the inspiring Redbrick promo video on redbrick.nl. Professional freerunners and their spectacular moves show how Redbrick is not simply a shoe but rather a way of life.
Of course, Redbrick The Original also complies with all the requirements of the European standards (EN ISO 20345:2011). Redbrick is available in various colours and versions, in sizes 36 to 51.