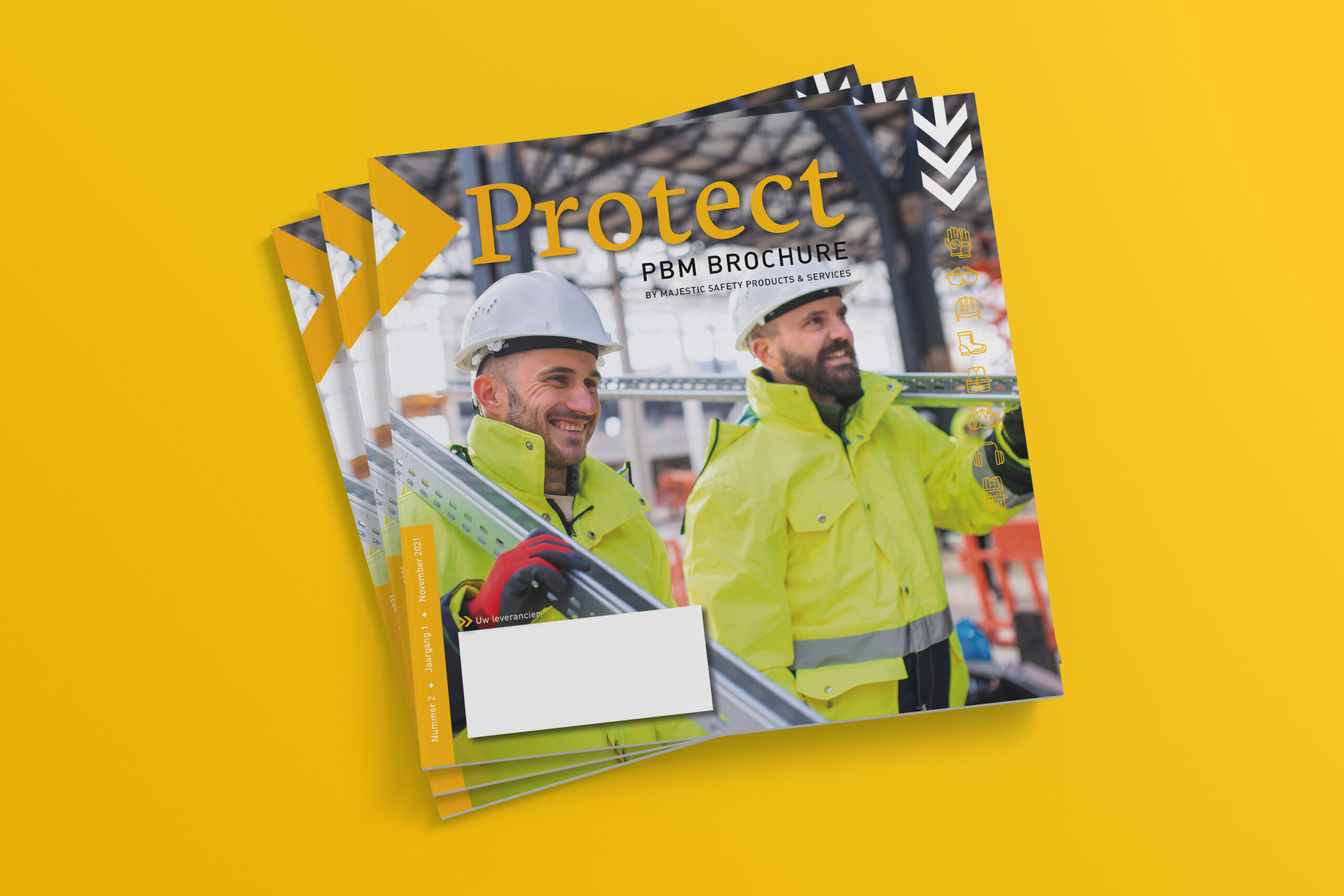 Protect PPE brochure… the second edition

Protect PPE Brochure | The second edition of our neutral PPE brochure.
Every day we work together with you with passion, skill and enthusiasm on challenging issues in the field of the use of personal protective equipment (PPE) in the workplace. To reinforce this, we launched the first edition of the Protect PPE brochure in April of this year. This one was eagerly accepted. A good and nice sign!
Now it's time for the second edition! Products – new and existing – from a variety of A-brands allow your customers to work safely.
The neutral brochure – which provides a PPE product selection divided into eight main groups – can be sent to the customers that matter to you.
Curious about the contents of the brochure? Then browse through the Dutch online version below.