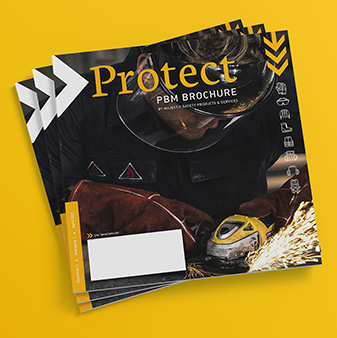 Discover our Protect PPE brochure

Discover the first edition of our Protect PPE brochure. 
Every day, we work with you full of passion, expertise and enthusiasm on challenging issues relating to the use of personal protective equipment (PPE) in the workplace. In order to underline this, we have developed our own Protect PPE brochure. We proudly share the online browsable version of this brochure!
The neutral brochure – which provides a PPE product selection divided into eight main groups – can be sent to the customers that matter to you. In addition to the products, a few content-related editorial pieces offer additional added value.
Curious about the contents of the brochure? Then browse through the Ducth online version below or click HERE to download the Protect brochure in English. That way, you can share it digitally with your customers.