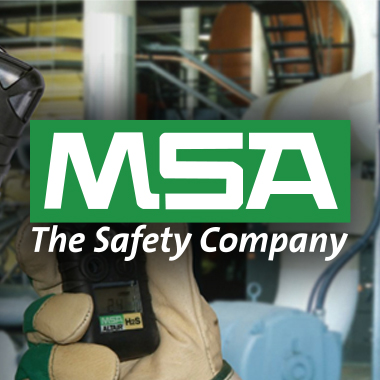 MSA ALTAIR® Single-Gas Detectors – One-button operation

MSA ALTAIR® Single-Gas Detectors – One-button operation
ALTAIR Single-Gas Detector is the smart choice for market-leading, cost-effective gas monitors. It is very easy to use and designed for superior lifespan and high performance. It provides two years or 1080 alarm minutes of service life under warranty with no maintenance.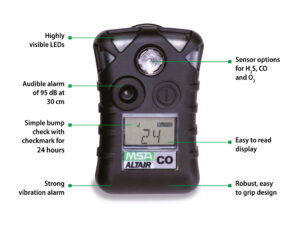 One-button operation ensures ease-of-use
Patented electrochemical sensors and MSA-built button sensors
Sensor options for CO, H2S, and O2
Rubberized armour housing with superior dust/water protection
No-miss triple alarm system includes bright flashing LEDs, piercing audible alarm, and an internal vibrating alarm
Automatically records the last 25 alarm/test events
ALTAIR allows for a simple bump test to sustain daily compliance, without any accessories required. This will be recorded and displayed on the screen as a checkmark for 24 hours.
With the robust metal clip ALTAIR can be attached almost anywhere
MSA ALTAIR O2 19.5/23 Vol % gas detector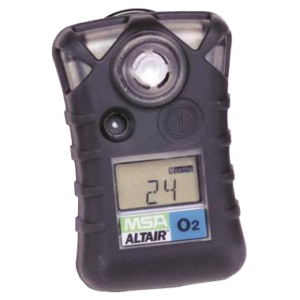 MSA ALTAIR CO 25/100 ppm gas detector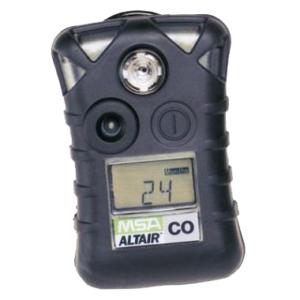 Please click on the item number to view the product in our webshop. 
Would you like to know more?
Please contact us via T. +31 (0)181 47 50 00 and we would love to tell you more.