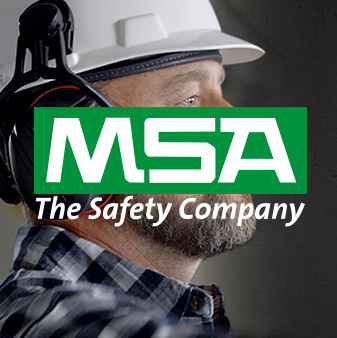 New V-Gard® Hearing Protection Line

New V-Gard® Hearing Protection Line.
The new V-Gard Helmet-Mounted Hearing Protection Line delivers enhanced comfort and top-of-the-line performance with upgrades in fit and style— all without compromising the quality expected from the legendary V-Gard brand. Designed to work with MSA's industry-leading safety helmets and accessories, the new ear defender line offers enhanced comfort while providing the performance level and protection needed to get the job done.
Superior Performance
Offers the highest attenuation for helmet mounted ear defenders on the market.
Custom MSA sealing rings allow for optimal SNR performance.
Designed and certified with all V-Gard and Thermalgard MSA industrial safety helmets.
Works with existing V-Gard visors for seamless integration into your safety program.
Enhanced Comfort and Fit
Improved sealing ring and adapters optimize pressure on the ears for all-day comfort.
Foam-injected ear pads cushion the outer ears to allow for soft points of contact.
Vertical notched adjustment to keep the ear defenders positioning between two uses.
Recessed interior foam does not touch user's ear while in use.
When not in use, ear defenders may be stowed in "parking" position, ready for when you need them.
Modern Style
Includes the next generation "V" design from the iconic V-Gard.
Incorporates red, yellow, and green color-coding on the backplate and front logo to easily identify level of attenuation.
Upgraded fork design provides a sleek look and modernized feel.
Matte material for both cup and ear pads decreases look of wear and tear.
Read here all product details: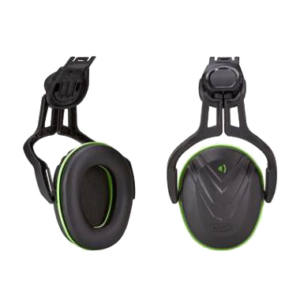 V-Gard helmet mounted hearing protection, LOW 28dB – ATEX approved
Item 3.17.130.00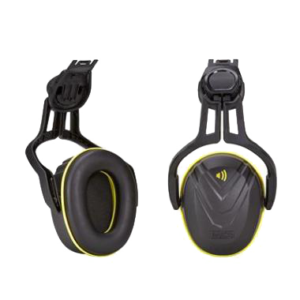 V-Gard helmet mounted hearing protection, MEDIUM 32dB
Item 3.17.131.00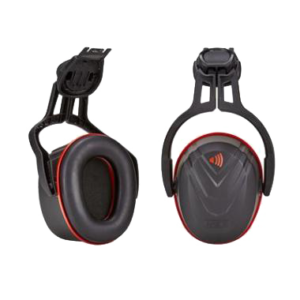 V-Gard helmet mounted hearing protection, HIGH 36dB
Item 3.17.132.00
Please click on the item number to view the product in our webshop. 
Would you like to know more?
Please contact us via T. +31 (0)181 47 50 00 and we would love to tell you more.
Please watch the video below for more information: