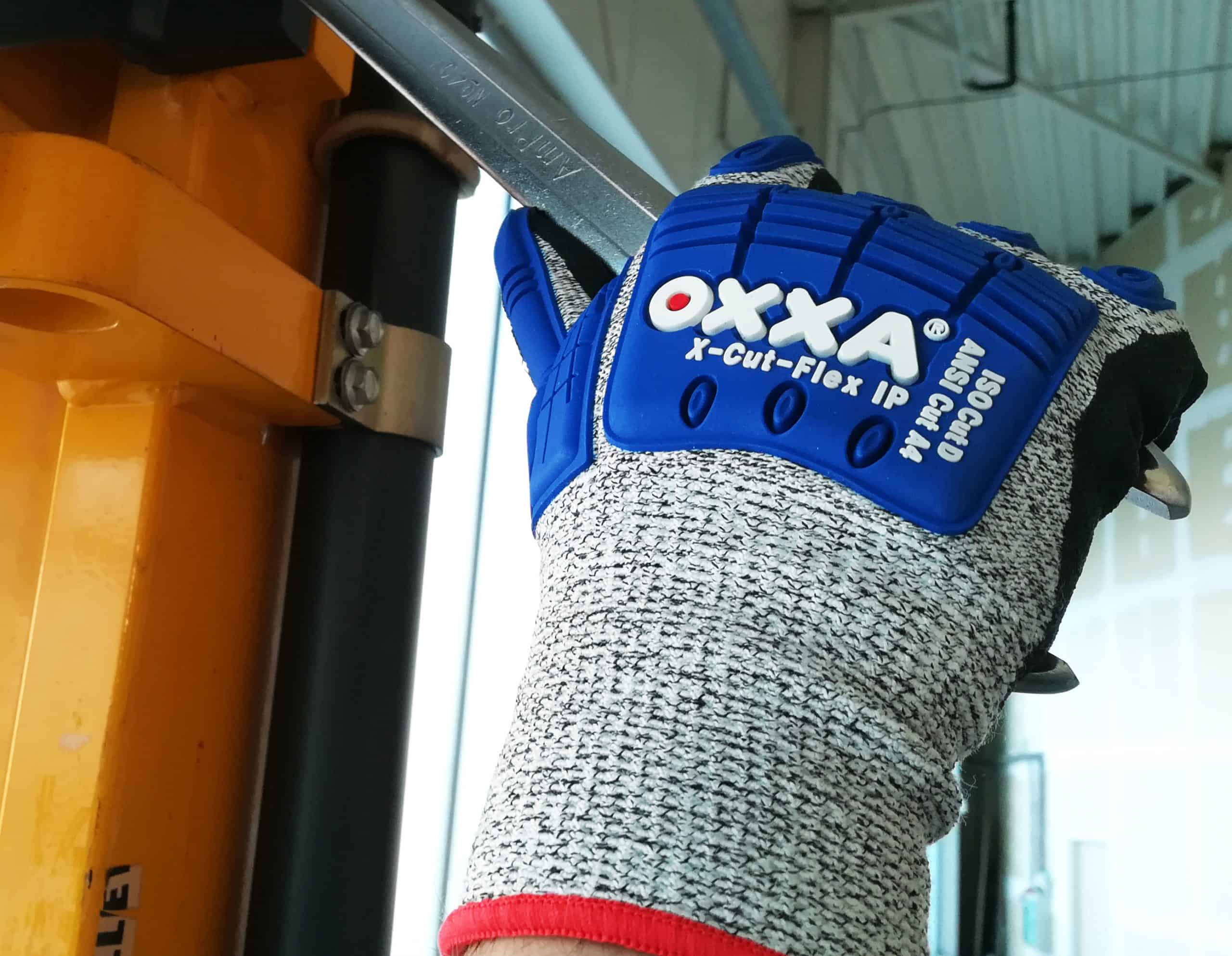 OXXA X-CUT-FLEX IP 51-705: 100% CUT RESISTANCE, 100% COMFORT
Looking for work gloves that can be used for many different applications, with a very high cut resistance (class D) and with Impact Protection which provides added security? Then opt for the OXXA X-Cut-Flex IP 51-705!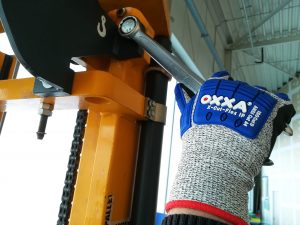 An OXXA work glove, with a liner equipped with polyester, spandex, HPPE and stainless steel fibres. As a result, OXXA X-Cut-Flex IP 51-705 gloves have a very high cut resistance (cut resistant level D).
The combination of the extra-long cuff and the TPR-hand protection offers maximum hand and wrist protection against cutting and impact accidents. Thanks to the nitrile foam coating the gloves have a very good grip on dry, greasy and oily objects. The sensitive fingertips allow you to operate touchscreen devices with precision. The breathable material keeps hands cool and dry in warm conditions.
Why TPR?
When choosing an impact work glove, one of the most important features is the TPR (Thermoplastic Rubber) hand protection. TPR is a cast material on top of the work glove that protects the user against impact.
The OXXA X-Cut-Flex IP 51-705 is ideal for the following application areas:
Offshore
Transport/logistics
Construction
Assembly
Earth, road and water works
Scaffolding
Steel industry
Contact us
Provide your customers with accurate advice and recommend the right PPE for the job at hand. You can also contact the sales department for more information on work gloves or assistance.
Order your OXXA X-CUT-FLEX IP 51-705 here: