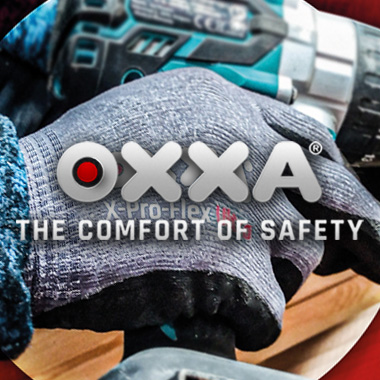 OXXA® X-PRO-FLEX ULTRA 51-293 | The Premium work glove with powerful properties

OXXA® X-PRO-FLEX ULTRA 51-293 | The Premium work glove with powerful properties
Wearing the right hand protection is crucial. Of course you want to sacrifice as little as possible on comfort. And luckily that is still possible!
The OXXA® X-Pro-Flex Ultra 51-293 is a model from the successful X-Pro-Flex collection. The combination of the ultra-soft Ingenia™ carrier with PFT (Premium Foam Technology) coating gives you a great grip without sacrificing comfort. The 15 gauge carrier makes this glove feel like a second skin. The PFT coating also makes it possible to operate touchscreen devices. This coating also gives you a good grip in wet, dry and oily conditions. Of course the glove meets the EN 388:2016 standard.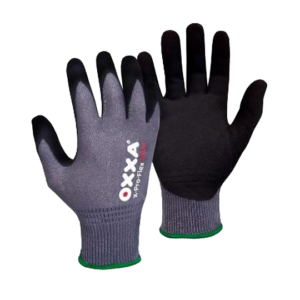 View the OXXA® X-PRO-FLEX ULTRA 51-293 HERE

Do you want to know more?
The OXXA® X-Pro-Flex Ultra 51-293 has many more noteworthy properties. Our product specialist Ronald is happy to tell you more about the OXXA® X-Pro-Flex Ultra 51-293!
Need help?
Do you want more information? Or do you need advice in determining the right hand and wrist protection? Please contact us via T. +31 (0)181 47 50 00. Our team will be happy to tell you more!