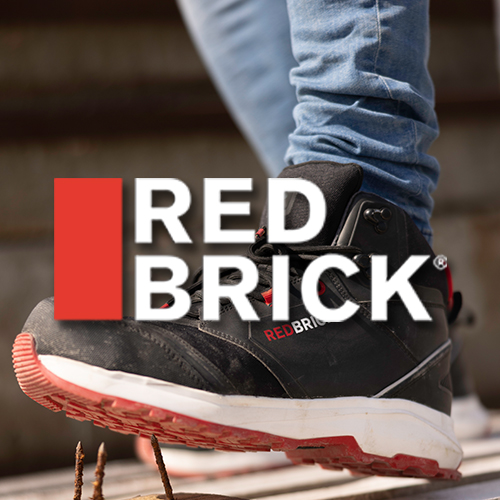 Redbrick Pulse: tough shoes for tough jobs

Redbrick Pulse: tough shoes for tough jobs
If you work hard, you have to be able to take a beating. But in that case, you don't want to walk on heavy clunky boots. The Redbrick Pulse safety shoes stand out from the competition on several levels. The collection is made of state-of-the-art materials, they are truly safe and, of course, they are comfortable.
The Redbrick Pulse collection consists of high and low safety shoes and two slip-on chelsea boots. This makes it easy to choose a model that suits your needs. From an ordinary solid work shoe to two models with quick-lace closure, making tying laces a thing of the past. Some models are equipped with an extra wear-resistant scuff cap. This prevents ugly scuff marks on the nose of the shoe.
Take a look at a selction of the Redbrick Pulse collection
Do you live on big feet? Then Redbrick is also the right option for you. Some Pulse styles go up to size 51! Even with larger feet, you can still go to work in cool, modern shoes.
New: S7S work boots
Redbrick will soon launch six work boots. With a robust outsole, sturdy scuff guard and waterproof membrane, these boots are ready for the toughest jobs. The Pulse work boots will soon be available at Majestic.
Need help?