Redbrick: the original safety sneakers

Redbrick: the original safety sneakers
A job can only be done properly if it is done completely safely. With Redbrick you choose the best of both worlds. A safety shoe that looks like a sneaker and is also comfortable. Go to work in your own style, without compromising on protective capacity. With a wide range of S1P and S3 work shoes, Redbrick offers suitable protection for all kinds of work fields.
Redbrick Motion Comet High S3
The Redbrick Motion Comet High is trendy and safe. This high model provides an extra firm and comfortable feeling around the ankles. The use of EVA in the midsole makes this shoe light, flexible and shock absorbing.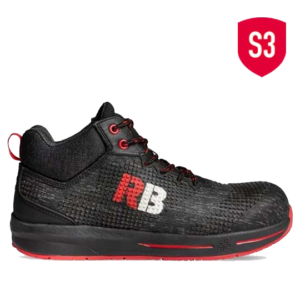 View the Comet High HERE
Redbrick Granite S3
This modern S3 safety sneaker has a Cambrelle lining. This keeps your feet dry and fresh! Looking for an ESD model? Take a look at the Granite ESD.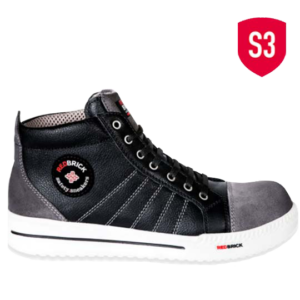 Order the Redbrick Granite HERE
View our complete range of Redbrick safety sneakers HERE. Curious which work shoes are an addition to your product range?
Would you like more information about Redbrick's products?
Please contact us via T. +31 (0)181 47 50 00. Our team will be happy to tell you more!