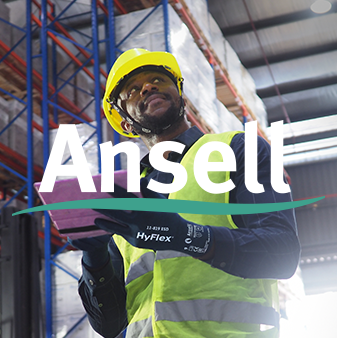 Request a FREE sample of the Ansell HyFlex® 11-819 ESD

Request a FREE sample of the Ansell HyFlex® 11-819 ESD.
In the era of Industry 4.0, assistive technology devices have completely transformed the way that manufacturing- or production-related industries operate. These mobile touchscreen devices have quickly become a vital component in today's fast-moving work environment. Yet some workers remain ill-equipped and can still be seen removing and re-donning work gloves throughout their shift.
HyFlex® 11-819 ESD is a lightweight work glove ideal for workers who perform precision tasks while interchanging between touchscreen devices. These workers would need a glove to protect against electrostatic discharge that may damage sensitive electronic components, especially when working in electronic product manufacturing. With enhanced ergonomics and mechanical protection in a skin-friendly material, this glove offers the perfect combination of comfort and dexterity to improve overall worker safety and productivity.
Equipped with ultra-thin FORTIX™ nitrile foam coating and ZONZ™ Comfort Fit Technology, this highly-breathable and extremely comfortable glove delivers excellent grip and long-lasting protection, while maintaining barehand sensitivity. Ansell's ERGOFORM™ Ergonomic Design Technology, also provides an ergonomic fit that ensures maximum range of motion in a variety of work applications.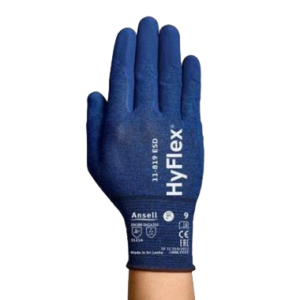 Item 1.90.166.00
Would you like to receive a free sample? Get in touch with your trusted contact within Majestic.