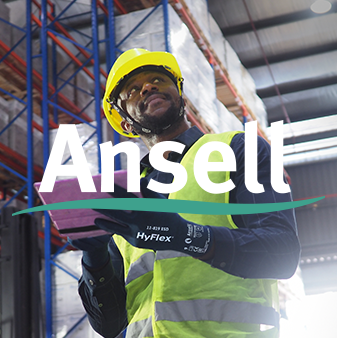 Request a FREE sample of the Ansell HyFlex® 11-819 ESD

Request a FREE sample of the Ansell HyFlex® 11-819 ESD.
In the era of Industry 4.0, assistive technology devices have completely transformed the way that manufacturing- or production-related industries operate. These mobile touchscreen devices have quickly become a vital component in today's fast-moving work environment. Yet some workers remain ill-equipped and can still be seen removing and re-donning work gloves throughout their shift.
HyFlex® 11-819 ESD is a lightweight work glove ideal for workers who perform precision tasks while interchanging between touchscreen devices. These workers would need a glove to protect against electrostatic discharge that may damage sensitive electronic components, especially when working in electronic product manufacturing. With enhanced ergonomics and mechanical protection in a skin-friendly material, this glove offers the perfect combination of comfort and dexterity to improve overall worker safety and productivity.
Equipped with ultra-thin FORTIX™ nitrile foam coating and ZONZ™ Comfort Fit Technology, this highly-breathable and extremely comfortable glove delivers excellent grip and long-lasting protection, while maintaining barehand sensitivity. Ansell's ERGOFORM™ Ergonomic Design Technology, also provides an ergonomic fit that ensures maximum range of motion in a variety of work applications.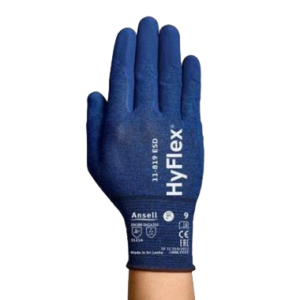 Item 1.90.166.00
Please fill in the form below to receive a FREE sample. 
CONDITIONS
Samples are only sent out at the request of recognised businesses. When filling out the sample request form, please use valid business contact information. The processing of sample requests is subject to the availability of the product;
There is a maximum of one sample per business.