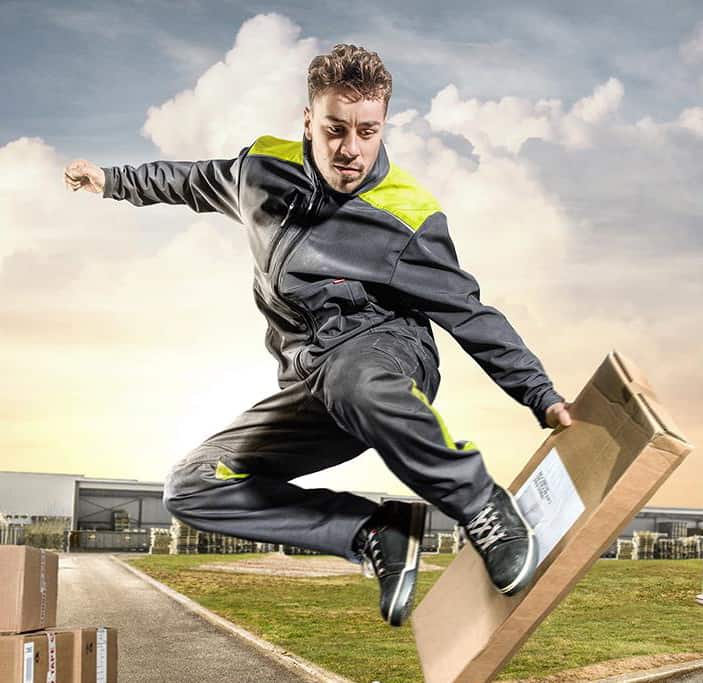 THE HAVEP SHIFT COLLECTION: WORKWEAR YOU WEAR WITH PRIDE!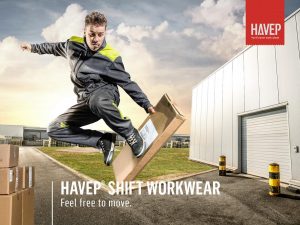 Looking for ways to support a better environment and better work circumstances? Choose the HAVEP Shift collection. This collection is produced under strictly controlled conditions. What's more, every item is made from sustainable, bluesign®-certified fabrics.
What does this mean for the product?
It guarantees that:
No harmful chemicals are used in the production of your clothing.
Water and energy are used wisely.
Efforts are made towards improving air quality.
The company has a sustainability plan.
The clothing was manufactured under good, safe and hygienic working conditions.
With a combination of comfort as well as a unique design, the HAVEP® Shift collection offers workwear you and your people will be proud to wear. The HAVEP Shift collection's charcoal grey colour palette is not only stylish and versatile but also makes it easy to mix and match multiple items from the same collection to create your own unique look.
Comfort
Every item in the HAVEP Shift collection is fully adapted to everyday tasks and has been thoroughly tested in the field. All garments come with triple stitching for maximum strength and durability on the necessary places.
Contact us
Provide your customers with accurate advice and recommend the right PPE for the job at hand. You can also contact the sales department for more information on workwear or assistance.