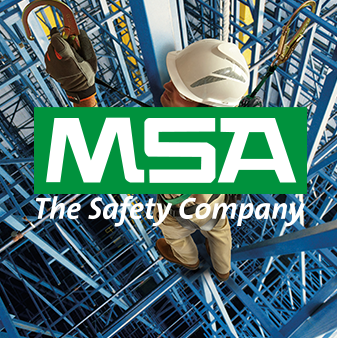 Webinar fall protection in collaboration with MSA

Want to know how to increase safety and efficiency for Workers at height? Register now for our exclusive Webinar about Fall Protection Solutions!
Given the current situation, it is currently not possible to organize Retail Training Days. Because we also like to keep you informed of the latest developments at this time, we have created the webinar. We would like to invite you (and possibly your end customer) to a webinar about fall protection in collaboration with MSA.
During this webinar we discuss everything around the theme of fall protection. We addressed the current fall protection pain points, as well as solutions that improve safety and maintenance when working at heights. View the entire agenda below.
WEBINAR MSA FALL PROTECTION – Thursday March 25:
10:00 am start
11:00 am end
Please note: the webinar will be in Dutch. 
Agenda:
General information about fall protection
Why choose MSA fall protection?
Selected MSA fall protection solutions & products live demo
Challenges with the 'new normal'
Q&A: Time for individual questions
We schedule a 45 minute presentation and 15 minutes for individual questions.
Register completely free of charge and you will receive the invitation for the webinar via Microsoft Teams by email within a week of registration. It is possible to have your end customer also connected. Send this invitation by email.
Are you unable to participate in the webinar, but are you curious? Then register and receive the recording of the webinar automatically afterwards.
Don't have a Microsoft Teams account? No problem! Then you can also participate in the webinar. Learn how to join a Microsoft Teams webinar without an account here.
Join this fall protection webinar on Thursday, March 25. Register using the form below:
MSA webinar Fall Protection
Fill in your details below and participate in the Majestic and MSA fall protection webinar.