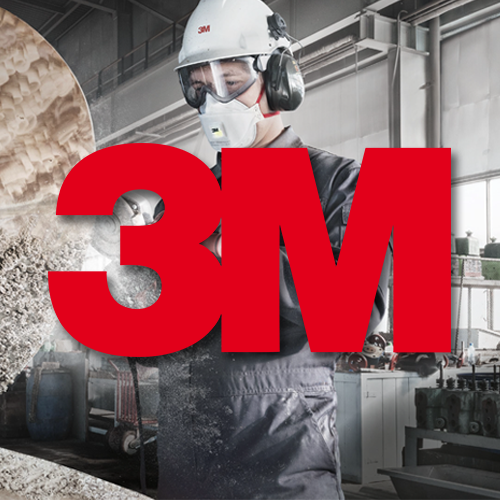 3M – Do you sometimes experience wearing a dust mask as a burden?

3M – Do you sometimes experience wearing a respirator as a burden?
In environments where breathing is put to the test, from dirty factories to cleaner workplaces such as laboratories, it is a common requirement that employees have suitable respiratory protection. While safety comes first, comfort poses a major challenge to compliance.
The solution? 3M™ Aura™ 9300+Gen3 Series Respirators. This latest generation of 3M™ Aura™ Respirators has been further improved by combining impressive new technology with an ergonomic design.
The advantages
Improved breathing comfort
The main innovation in the 3M™ Aura™ 9300+Gen3 respirators is the new Cool Flow™ Comfort exhalation valve. The valve responds more sensitively to exhaled air, opening 37% more easily than the current Cool Flow™ exhalation valve, resulting in more exhalation from the respirator. Combined with the advanced electrostatic filter material, it ensures a lower breathing resistance.
Improved durability without sacrificing comfort
The new color coded headbands are strong and durable. They ensure that the dust mask remains securely on the worker's face while providing comfort to the head at the same time. Wide, soft nose foam material and smooth inner material feel soft against the skin, while the integrated nose clip and soft foam material over the nose provide a comfortable and easy fit.
Two colors indicating levels of protection
To enhance user-friendliness, the new braided headbands are color-coded depending on the risk and contamination level in the workplace. You can easily select the right dust mask at a glance: blue (FFP2) for moderate levels and red (FFP3) for higher levels of fine dust.
Importance of a good fit
The original 3-panel design was developed with the idea that the mask will fit a wide range of face shapes and sizes. A contoured, embossed top panel further enhances the design for easy wearing of the mask with 3M goggles.
Even easier to position
The new innovative tabs, together with the Cool Flow™ Comfort exhalation valve with easy grip function, make it easier to hold, put on, adjust and take off the new 3M™ Aura™ 9300+Gen3 dust mask*.
Download the free brochure now
In practice – Protect video (with English subtitles)
Curious about what all these benefits of the 3M™ Aura™ 9300+Gen3 Series respirators look like in practice? Our Product Specialist Ronald shows you in the Protect video below!
Need help?