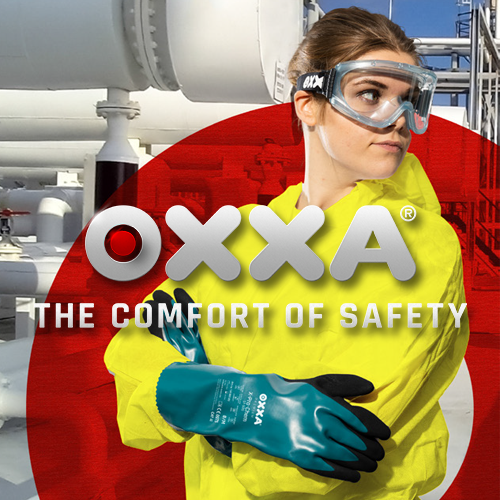 OXXA® expands the range of chemical hand protection

OXXA® Completes range of hand protection
With the introduction of the OXXA® X-Pro-Chem 51-900, a chemical glove that offers optimal protection, OXXA® expands the range of chemical hand protection. This latest addition to the range is a chemical resistant nitrile glove that is durable in use due to its high quality and fit.
The perfect combination of materials ensures high wearing comfort and applicability in many work fields, such as the chemical industry, shipping and recycling companies. This wide applicability is also reflected in the available sizes of this premium glove (M to XXL).
Need help?
Please contact us via T. +31 (0)181 47 50 00. Our team will be happy to tell you more!