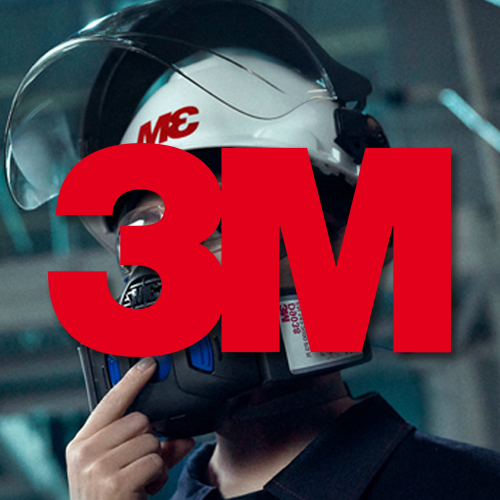 3M – Do you take good care of your respirator?

3M – Do you take good care of your respirator?
To maintain the level of protection, it is extremely important to regularly check and maintain your respiratory protection. Not sure where to start? These tips will help keep your respiratory protection (RPE) in top condition.
Know your responsibilities
In many countries, companies are required by law to maintain their reusable respirators and maintain a maintenance record. Make sure you know what the law requires so that your company's care and maintenance policy is fully compliant.
Also consider maintenance when choosing new RPE
There are many factors to consider when selecting new RPE for your team, and budget is usually an important factor. Don't forget to consider the durability of the product's construction, the availability of spare parts and the ease of serviceability before making a final decision – these factors can outweigh the differences in the product's initial purchase price.
A complete set of care and maintenance posters has been developed showing the parts diagram and regular recommended checks for your respiratory protection. You can view the collection here.
Don't forget the filters
Respiratory filters don't last forever. Once the full capacity of a gas and vapor filter has been used, it will no longer provide any protection. A saturated particulate filter will still protect you, but it will be harder to breathe through, resulting in fatigue and reduced productivity.
The life of a filter can be affected by a number of factors, including the type of filter, concentration of contaminants in the air, respiration rate, humidity and temperature. The best practice is to establish a filter replacement schedule with a specified period of time after which filters must be replaced.
Using respiratory protection filters can be confusing and complicated, and there are a number of common questions and issues that arise regularly. The 3M downloadable white paper on filter rotation provides a brief answer to this. You will also find diagrams here, so that you know which masks and filters can be combined.
Choose the right type of respiratory protection
3M offers a variety of respiratory protection choices, so you can choose the right protection for every application. Below you will find the various options and a link to the range in our webshop.
In this short brochure you will find more information about these products and when to choose which type of respiratory protection.
Need help?