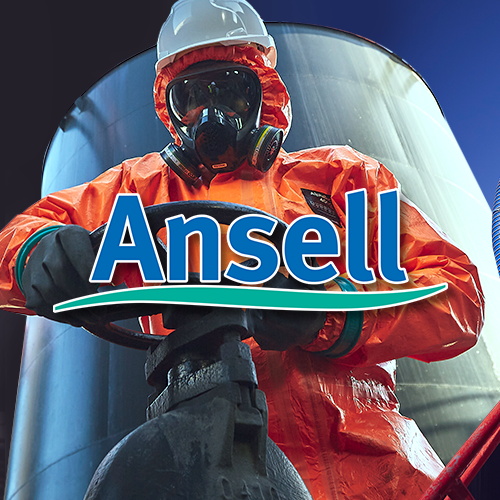 Ansell – AlphaTec® 4000 CFR protection without compromise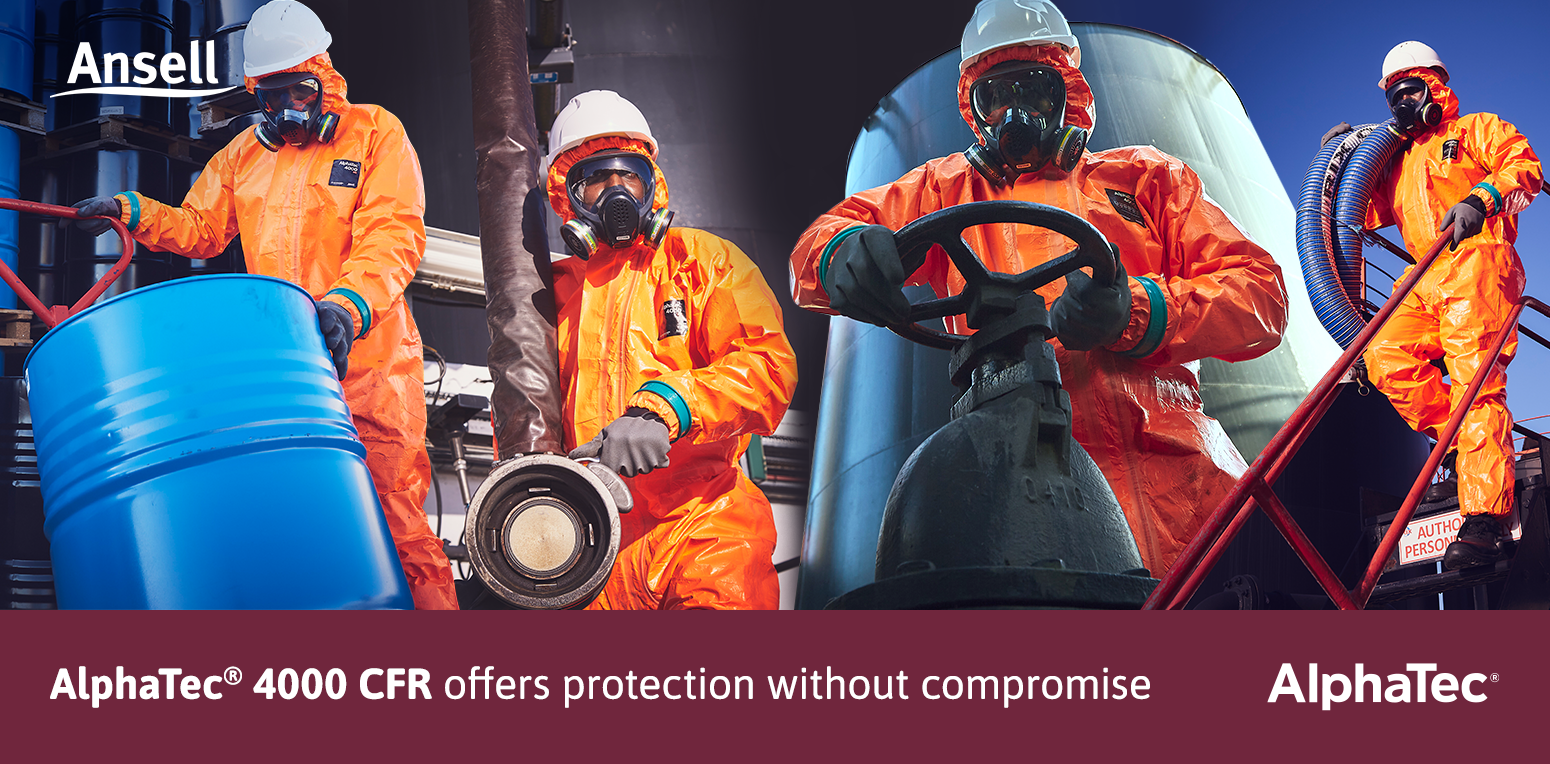 Ansell – AlphaTec® 4000 CFR protection without compromise
Coveralls that protect against hazardous chemicals and flash fires.
The demand for multi-hazard performance clothing from end-users in the chemical, petrochemical, oil & gas industries have been steadily increasing over the years. And, it is clear that these workers care about their safety while they are also actively looking at ways to improve both their safety and productivity on site.
Introducing AlphaTec® 4000 CFR
By leveraging on MICROCHEM™ Chemical Barrier Technology, the AlphaTec® 4000 CFR is essentially one suit with the benefits of two, combining exceptional chemical and flame retardant protection, improving wearer safety by limiting flame spread in the event of a flash fire. With a proven 8-hour barrier against many chemicals, including non-flammable & flammable and aggressive solvents, this suit has been stringently tested and proven to deliver protection without compromise.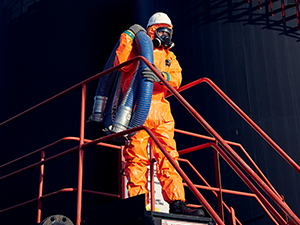 Why multi-hazard solution?

AlphaTec® 4000 CFR enables easy handling of hazardous chemicals
Protects workers by preventing absorption of chemicals through the skin
Tested and proven 8-hour barrier to many hazardous organic solvents including flammable and non-flammable chemicals
Prevents exposure to chemical liquid sprays with double zip and outer flap design to limit ingress of liquid chemicals
Incorporates innovative fabric technology to deliver exceptional chemical protection in a flame retardant protective suit
Prevents brief exposure in flash fire incidents and reduces possibility of clothing burning
Stringently tested in accordance with regulatory standards
Highly visible, bright orange colour helps to improve visibility of workers on site
When is the new AlphaTec® 4000 CFR most effective?
The all-new AlphaTec 4000 CFR was purpose-built to meet the diverse protection needs across the chemical, petrochemical and oil & gas industries and has been tested for use in the following applications: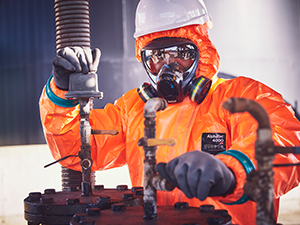 Chemical sampling
Use of processing equipment for transferring liquids
Repair and maintenance of process equipment
Loading and unloading of chemical tankers
Cleaning chemical liquid leakages and spills
Why should you choose the all-new AlphaTec® 4000 CFR?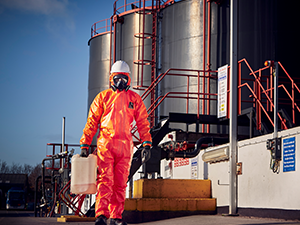 From a value-added perspective, the all-new AlphaTec® 4000 CFR can help safety managers reduce SKUs and control their PPE stock by delivering a two-in-one protective clothing that's more than just another suit, it's a testament to Ansell as the world's leading PPE manufacturer.
Need help?