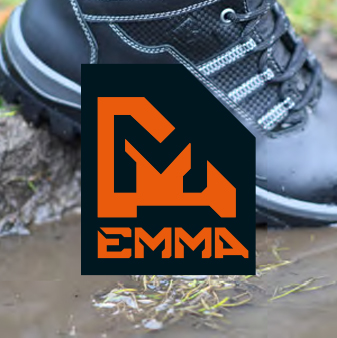 RAY & RYAN: Sporty, light, fully waterproof & metal-free safety shoe

RAY & RYAN: Sporty, light, fully waterproof & metal-free safety shoe
EMMA now has metal-free safety shoes too! Just as safe, and even more comfortable. Not only do they weigh less, but your feet are less likely to get too hot or too cold.
WATERPROOF
The all-round safety shoe: extremely safe & comfortable, 100% metal-free & waterproof.
The Ray and Ryan have (The Ray has) everything you would expect from a safety shoe; tough looks, great wearing and running comfort and the best protection for your feet in all conditions, all day long. This shoe has a fully waterproof membrane, so you don't have to worry about wet feet. You can concentrate fully on getting the job done. The reflective parts on the shoe ensure that you are highly visible in the dark, and the Gripforce outer sole gives you maximum grip. The extremely tough carbon look on the upper side gives the shoe a sporty look.
COMPLETELY NEW MODELS! 
EMMA Ray (low model) and EMMA Ryan (high model).
These models have all the properties that a safety shoe can offer:
S3
Waterproof with DryShield
Available in sizes 36 through 48
With protective toe cap as standard and fully metal-free
Sporty look
In 2 widths as standard: D & XD
METAL-FREE ADVANTAGES:
Weighs less
Smoother roll of foot owing to non-woven anti-slip protection (instead of steel plate)
Less sensitive to conduction in very cold circumstances
Less chance of scratching objects due to the absence of metal parts on the shoe (e.g. for automotive)
SUSTAINABLE PRODUCTION
The world is changing at a rapid pace and industrial processes also have a negative impact on the environment. See how EMMA manufactures sustainably, including its metal-free safety shoes.
EMMA Ray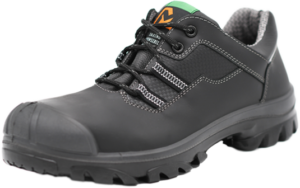 Item 5.83.670.00
EMMA Ryan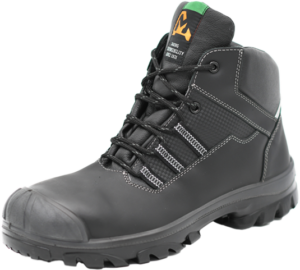 Item 5.83.675.00
Please click on the item number to view the product in our webshop. 
Would you like to know more?
Please contact us via T. +31 (0)181 47 50 00 and we would love to tell you more.