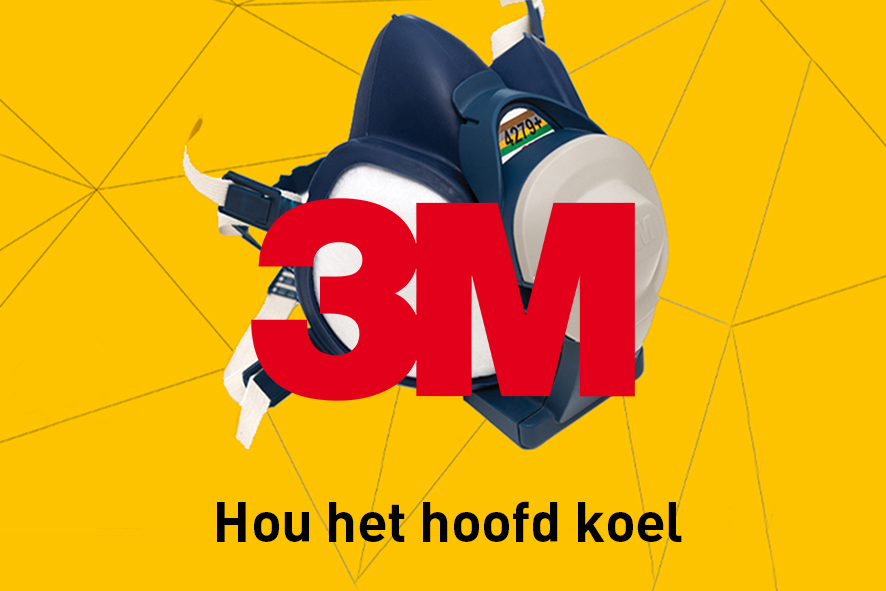 Keep it cool

Keep it cool
A common complaint from people who wear half masks is the build-up of heat and moisture in the mask. With the new 3M™ Cool Flow™ that is now a thing of the past.
The 3M™ Cool Flow™ 1040 Series ventilator is a simple, safe and innovative way to reduce the build-up of heat and moisture. The ventilator ensures that warm, exhaled air is released, which has an immediate cooling effect on the face. This improves wearing comfort.
Optimal control
The ventilator is easy to attach to any half-face mask in the 4000+ series. With 3 positions, you can choose the air flow strength you find most comfortable. That way you stay cool and dry throughout the entire workday.
Features
Maintenance-free, ready-to-use construction;
Rechargeable, USB charger (charging time: 4 hours);
3 positions, each with a different air flow strength;
Cooling effect on the face without sacrificing protection;
One-button operation.
More information or to place an order?
Call +31 (0)181 47 50 00 or send an e-mail to info@majestic.nl. Our PPE specialists are standing by ready to give you more information and offer you the best solution.