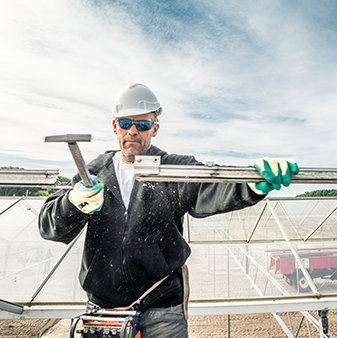 Knijnenburg-Zwirs works with the Oxxa® X-Grip 51-000 glove

Knijnenburg-Zwirs works with the Oxxa® X-Grip 51-000 glove.
Majestic would like to get in touch with the users of our PPE. How do they experience the products and in which activities are they used? This time we speak with greenhouse demolition company Knijnenburg-Zwirs B.V. and in particular with work planner Paul de Ruijter.
Grip
"In addition to demolishing existing greenhouses, for example to create space for horticultural companies that want to renew, we also do damage repair. Think of storm or hail damage, but also construction and / or facade damage. " Paul says that it is important for colleagues in the field that they can work safely, comfortably and therefore productively. "The OXXA® gloves play an important role in this. In both dry and wet conditions, we don't want to lose grip on the bulky material we work with. The OXXA® X-Grip turned out to be the perfect glove for our type of work. The latex coating with wrinkled finish provides excellent grip. And we need that. They also last a long time. A welcome addition! "
Cut resistance
"Greenhouses and glass are inextricably linked, of course," says Paul. "And where there is glass, there is a high risk of cuts. In consultation with Majestic, we are looking at a new glove that we can introduce. We could then use it perfectly next to the OXXA® X-Grip glove. We are currently conducting field tests with the OXXA® X-Cut-Flex IP glove. This impact- and cut-resistant glove is intended to give the aspect of working safely within Knijnenburg-Zwirs a new positive boost. Direct contact with an external PPE knowledge party such as Majestic is very pleasant for us. We have a challenge, Majestic provides the right advice. Based on that advice, we proceed to purchase from one of the OXXA® distribution partners.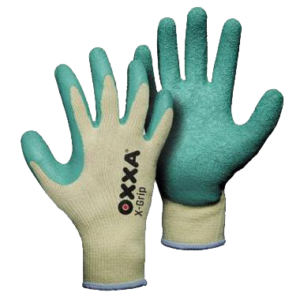 View article 1.51.000.00 in our webshop.