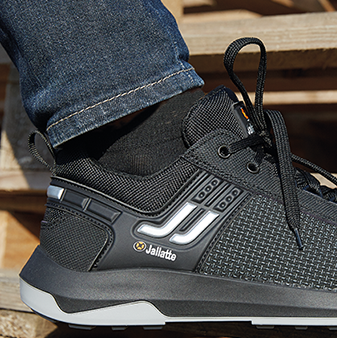 Safety shoe from Jallatte with urban sport look

New from Jallatte: Jaldido. Safety shoe with urban sport look. 
The new urban-sport model JALDIDO SAS ESD has been designed with the innovative EXTRA REBOUND ELASTOPAN technology from BASF, which allows to reconcile the innovation with the recognized quality of the brand JALLATTE, by realizing a new concept of work shoes.
> The PU EXTRA REBOUND is the revolutionary new technology that, during the support and push phase of the foot, guarantees an energy return of more than 40% on its entire surface . Your regenerated energy is returned consistently to ensure increased performance over time.
> The PU EXTRA REBOUND is extremely flexible and lightweight. Its special and unique formula confers lightness, well-being and total comfort, while reducing the feeling of fatigue due to the postures and the demands of the work.
> The upper of this model is made of PUTEK® PLUS technical textile, highly abrasion resistant, water repellent and breathable, complemented by a 3D mesh lining, a three-dimensional fabric combining foam for protection and comfort and an open structure for peripheral foot ventilation. This structure features a TPU insert at the heel for a good support and better alignment of the foot in the shoe to limit the risk of sprains, a padding upper foam, protection of the malleolus and the Achilles tendon and a padded, lined tongue combined with two side bellows.
> The first 100% composite FleXtane™ mounting and puncture-proof insert covers the entire foot for full protection and the impact-proof attachment is made of PREM-Alu aluminum. This shoe is standard S3 CI SRC EN ISO 20345:2011 and is available in sizes 38 to 48.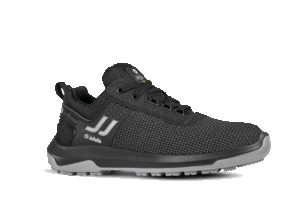 Art.nr. 5.74.105.38
Please click the article number to view this product in our webshop.