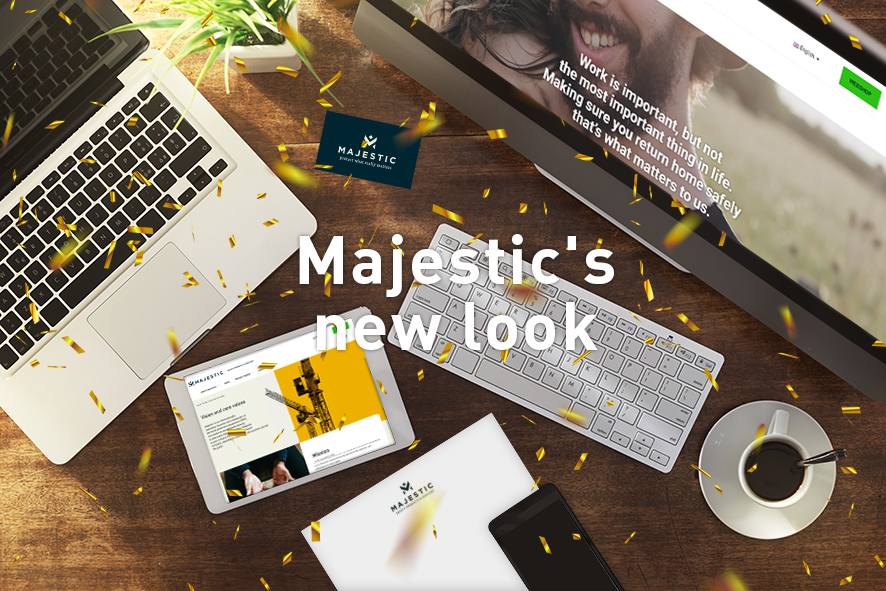 Majestic's new look
In September 2019, we moved the Majestic head office to a wonderfully scenic location at Campertlaan 6 in Spijkenisse. This inspiring place is great starting point from which we can work on our new corporate identity and positioning. A clear message has to inform you of who we are and what we stand for. With this rationale as a basis, Majestic has developed a communication concept that has been transformed into the following proposal…
PROTECT WHAT REALLY MATTERS
With this core message, we're putting the focus on the end user when it comes to communication. Full of passion, skill and enthusiasm, we work with you every day to develop and sell personal protective equipment for this end user, and it's all about one aim…that they come home safely to their families again. For those who really matter. That's what crowns our work!
A new identity deserves a new face. An easily recognisable, contemporary logo, along with the new website (WWW.MAJESTIC.NL) will allow you to see that face.
OUR STORY…
Nothing is changing when it comes to the tried-and-tested Majestic working method. We are and remain exclusively active as a reliable supplier for resellers.