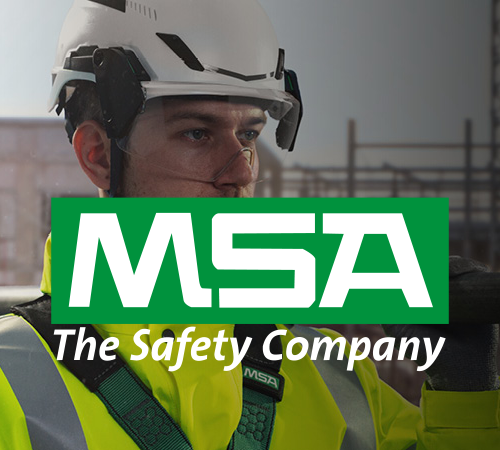 MSA PPE innovations: your success in the construction market

MSA PPE innovations: your success in the construction market
The future of the construction industry looks good with great opportunities for YOU to participate in the growth. The MSA innovative head- and fall-protection solutions Majestic selected, are ideal for the construction market. Majestic is stocking the top-seller versions so that you can benefit from fast availability.
The safest fall- and head-protection equipment is one the user doesn't notice during the working-day. MSA V-Series harnesses, SRLs and V-Gard helmets have been designed with unique features to deliver exceptional comfort and flexibility.
MSA V-Gard helmets
Wide range of helmet models and accessories to suit all applications and needs
High comfort with innovative suspensions
Models with integrated over-spectacles and full-face visors
V-Gard System ensures high compliance due to certified combinations and compatibility:

download the brochure here

.
View the full collection HERE
MSA V-Series harnesses
Exclusive racing-style buckle allows for a close, comfortable-fit.
Pull-down adjustment allows you to quickly get the right fit that lasts throughout the work day.
An athletic cut, contouring the harness to the body for improved upper torso movement on the job.
View the full collection HERE
MSA V-TEC self retracting lanyards
Lightweight and compact to reduce fatigue and increase comfort.
Quality materials with a unique construction to provide maximum robustness.
Low-cost-of-ownership: Clear casing allows for a visual inspection of internal components.
Engineered for horizontal, overhead and leading-edge applications, so you can be safe and compliant in multiple environments.
View the full collection HERE
Watch the Majestic demonstration video about MSA Fall Protection here: 
Would you like to know more?
Please contact us via T. +31 (0)181 47 50 00 and we would love to tell you more.