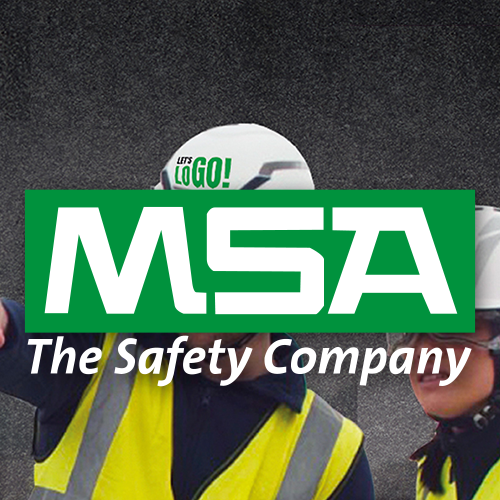 MSA V-Gard® Head Protection Range – FREE logo printing offer

MSA V-Gard® Head Protection Range – FREE logo printing offer
Majestic highly recommends MSA world's leading Head Protection Solutions V-Gard! 13 different V-Gard helmet models are available to suit all your customer applications and individual needs. From the Original V-Gard helmet with economic but clever Push-Key suspension, to helmets with fully integrated over-specs or arc-flash-visors including premium Fas-Trac III suspension. V-Gard® is much more than a helmet – it is a full system with a wide range of fully certified accessories, including ear-defenders, visors, stickers and lamp attachments.
Find HERE the right solution, stocked by Majestic!
During 2022 MSA are offering a FREE front logo printing program on V-Gard helmets for customers not currently using MSA helmets.
Any logo, picture or text message is possible in full colour.
High quality, weatherproof logo finish.
FREE front logo printing on orders of 60+ helmets.
Logo printed helmets manufactured within 5 days.

Learn the details in this

flyer

.

Quick and easy re-ordering (starting with min. order quantity of 10 helmets (depending on the model)).
We can talk you through the branding options which can include printing on the front, rear, sides and peak. MSAs customisation goes beyond logos:

Need help?
Please contact us via T. +31 (0)181 47 50 00. Our team will be happy to tell you more!