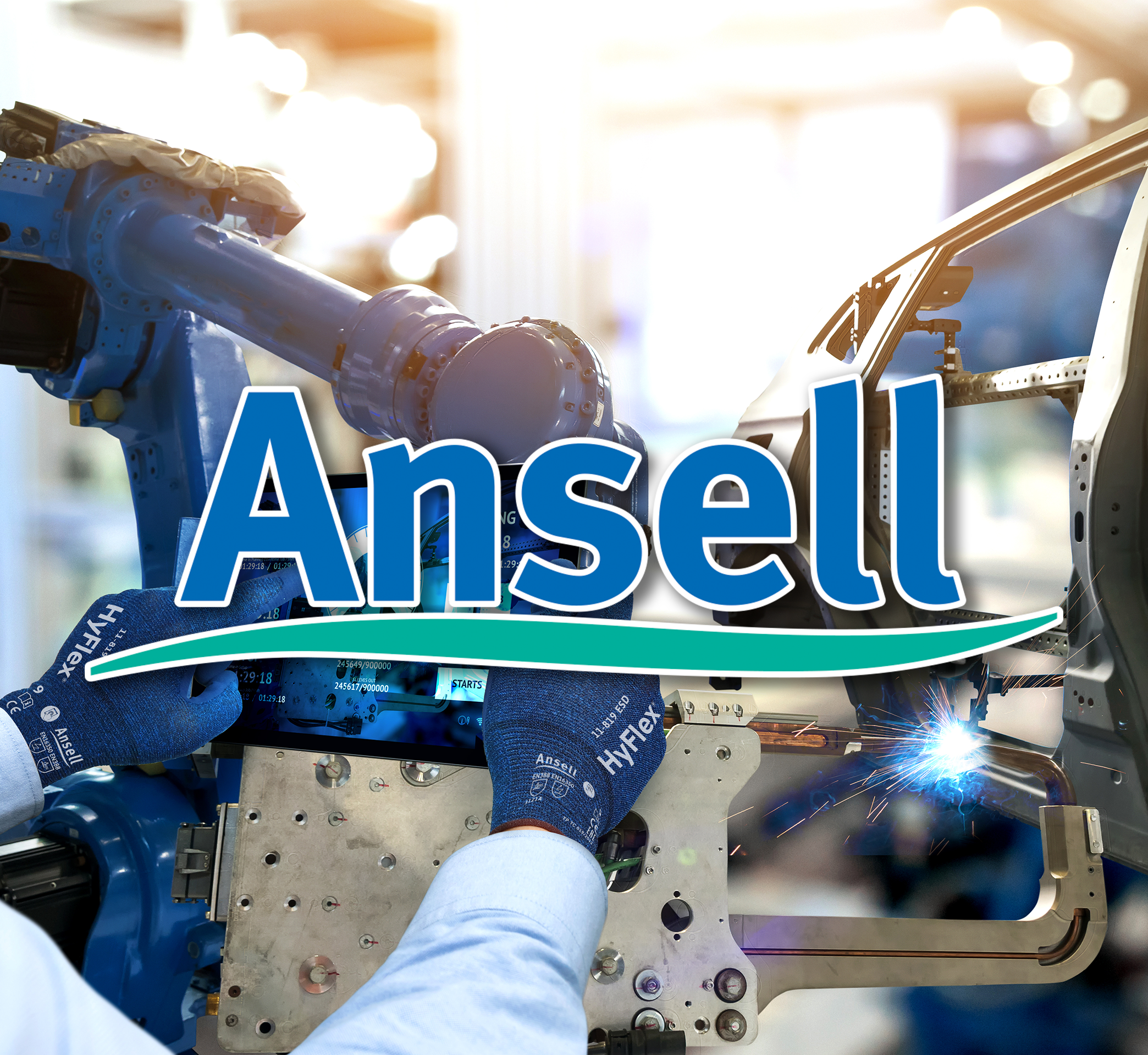 Ansell – Multi-hazard protection with enhanced comfort

Ansell – Designed to protect against a multitude of hazards
Multipurpose gloves with improved durability, grip and tactility for a safer day at work.
Protecting workers is not just the right thing to do, it also results in protecting the quality of work and in turn the overall productivity of a company. HyFlex® range of cutting-edge gloves offer exceptional comfort and dexterity even in the world's most demanding workplaces.
Discover how our range of HyFlex® gloves made with the new and improved FORTIX™ Technology can help increase safety and performance in your workplace.
Read more HERE in the leaflet
HyFlex® 11-840
Durable industrial gloves with greater abrasion protection.
FORTIX™ Abrasion Resistance provides 2x more grip and ensures ANSI/EN-compliant abrasion resistance.
ERGOFORM™ Ergonomic Design Technology ensures a fit shaped to natural hand contours that helps reduce strain.
ZONZ™ Comfort Fit relieves tension and offers breathable comfort.
Dermatest® certification guarantees skin-friendliness and cleanliness.
HyFlex® 11-819 ESD
Durable, touchscreen-compatible gloves that guard against electrostatic discharge.
ESD functionality with EN 16350:2014 certification for protection from electrostatic discharge.
Ultra-thin nitrile foam coating with touchscreen-compatible tactility.
Can also be used as part of a grounding chain in explosion hazard zones (ATEX).
Certified harm-free and skin-friendly with Oeko-Tex® and Dermatest® certification.
HyFlex® 11-849
Durable, comfortable industrial gloves with fully dipped nitrile coating.
Fully dipped nitrile coating provides 360˚ hand protection from light scratches and dirt.
Provides enhanced grip for better performance in dry or slightly oily conditions.
Silicone-free gloves reduces contaminant transfer to metal before painting.
Spandex® and nylon liner is shaped to natural hand contours providing elevated comfort.
HyFlex® 11-561
The thinnest, lightest EN ISO C/ANSI A3-level industrial gloves.
FORTIX™ Abrasion Resistance Technology provides 100% greater durability.
INTERCEPT™ Cut Resistance Technology guards against lacerations for better hand protection and workplace safety.
Palm-dipped coating improves grip, while a reinforced thumb crotch defends against rapid wear.
Lightweight and thin gloves provides elevated comfort and flexibility.
Need help?
Please contact us via T. +31 (0)181 47 50 00. Our team will be happy to tell you more!