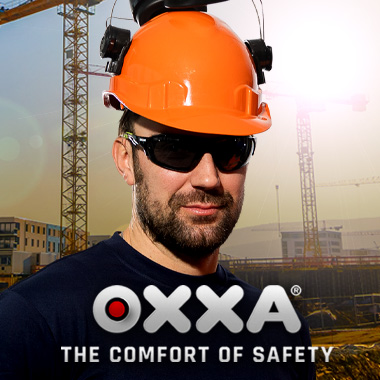 OXXA – Optimal protection and vision with OXXA® sunglasses

OXXA – Optimal protection and vision with OXXA® sunglasses
It's the middle of summer, so chances are you'll be bothered by bright sunlight while you're at work. Bright sunlight or glare can cause dangerous situations. This is when appropriate protection is of the utmost importance.
Fortunately there is a solution: OXXA® has various safety goggles with smoke frames in its product range. Smoke lenses offer optimal protection against harsh sunlight. With the built-in UV400 filters this collection also protects against various types of UV light. Of course the products do not fall short in terms of comfort. From the soft nose bridge and spring tips of the Culma 8211 safety goggles to the flexible ear springs of the X-Spec-Style 8236 – a comfortable fit is key.
Discover it for yourself! Take a look at the complete range of OXXA® sunglasses.
Need help?
Please contact us via T. +31 (0)181 47 50 00. Our team will be happy to tell you more!