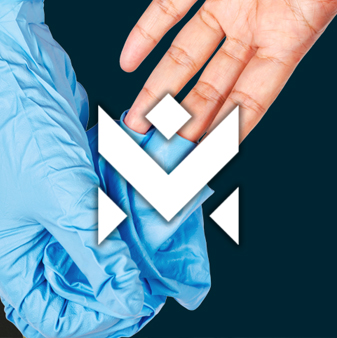 Update … development of disposable gloves

Update … development of disposable gloves
We previously informed you about the consequences of the corona virus and its impact. The coronavirus outbreak has led to unprecedented global demand for personal protective equipment (PPE) and this demand is growing every day. Majestic is also experiencing an explosive increase in demand for these products, while the supply from suppliers is currently minimal and uncertain.
A lot of PPE is produced in the affected areas in the Far East, just like the raw materials and semi-finished products for this.
As a result, both the availability and prices of our range are hit hard. Especially in the field of disposable gloves, but also disposable clothing and protective clothing.
As a result, we are confronted with the following effects:
Delivery times are longer than normal and in several cases not yet known;
Rising purchase prices as a result of scarcity in raw materials, packaging materials and strongly increasing freight costs;
These increases are also passed on to us for orders already placed;
We are constantly working to purchase additional products where available in order to supply you as well as possible.
In connection with the above, we feel compelled to state the prices for disposable gloves on our price lists. If the prices are adjusted during the term of the price list as a result of the above reasons, we will inform you about this in good time before proceeding to delivery.
For the record – as we previously informed you – this means that for all open orders and quotations the prices that are in effect at the time of delivery are used.
These are special times that have consequences. We therefore find it very annoying that these exceptional circumstances force us to take these unpopular measures. We fully realize that this also has consequences for you and your customer. Nevertheless, we trust your understanding in this. We monitor the situation on a day-to-day basis and hope to be able to reverse these (temporary) measures as soon as market conditions permit.
Do you have any questions? Please feel free to contact us via T. +31181475000 or send an email to info@majestic.nl.