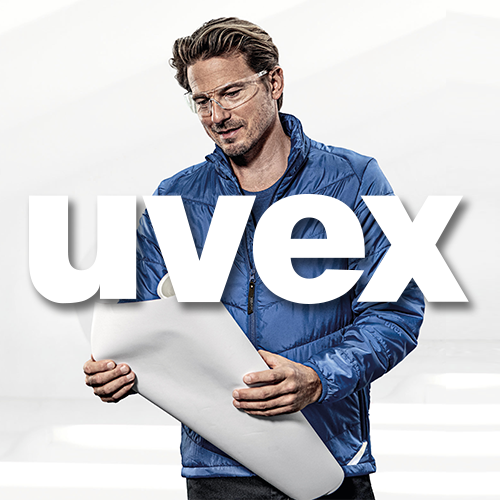 uvex – More from here? Better for you!
uvex – More from here? Better for you!
For 95 years, uvex has remained true to Germany as its production location. With its eye protection and hand protection product groups, uvex ranks among the largest manufacturers still producing in Germany and Europe. In times of global resource shortages and limited transport capacities, this locational advantage is crucial when it comes to the availability and delivery of the products.
What this means for you:
High availability:
Recent years have not only highlighted the advantages of global supply chains, but also the risks. Our "Made in Germany" products are available even when international supply sources are tight.
Maximum quality
From sustainability to durability – you can be sure that our "Made in Germany" products are produced and inspected to the highest standards.
Discover the uvex pure-fit
Designed to be recycled — an innovative new production technology means the uvex pure-fit can be manufactured fully automatically from just one material without the need for additional assembly. It is made entirely of polycarbonate and is therefore 100% recyclable — just like the product packaging. This makes the uvex pure-fit an extremely sustainable solution.
reduced to the max — pure, ultra-lightweight safety eyewear with innovative frame concept, weighing only 19 grams
frameless lens design for a wide field of vision
robust polycarbonate lens
metal-free
Need help?
Please contact us via T. +31 (0)181 47 50 00. Our team will be happy to tell you more!