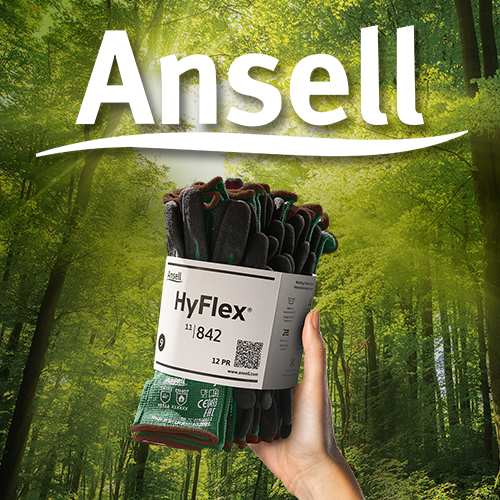 Ansell – Our best multi-purpose glove, NOW MADE GREEN

Ansell – Our best multi-purpose glove, NOW MADE GREEN
HyFlex® 11-842: Protect your hands. Preserve our environment.
Introducing our best multi-purpose work glove now made green! Made sustainably using recycled yarns and packaged sustainably using responsibly-sourced 100% recyclable paper packaging, this industrial glove paves the way for sustainable PPE solutions while still being the trusted work glove you'll rely on to keep you safe at work.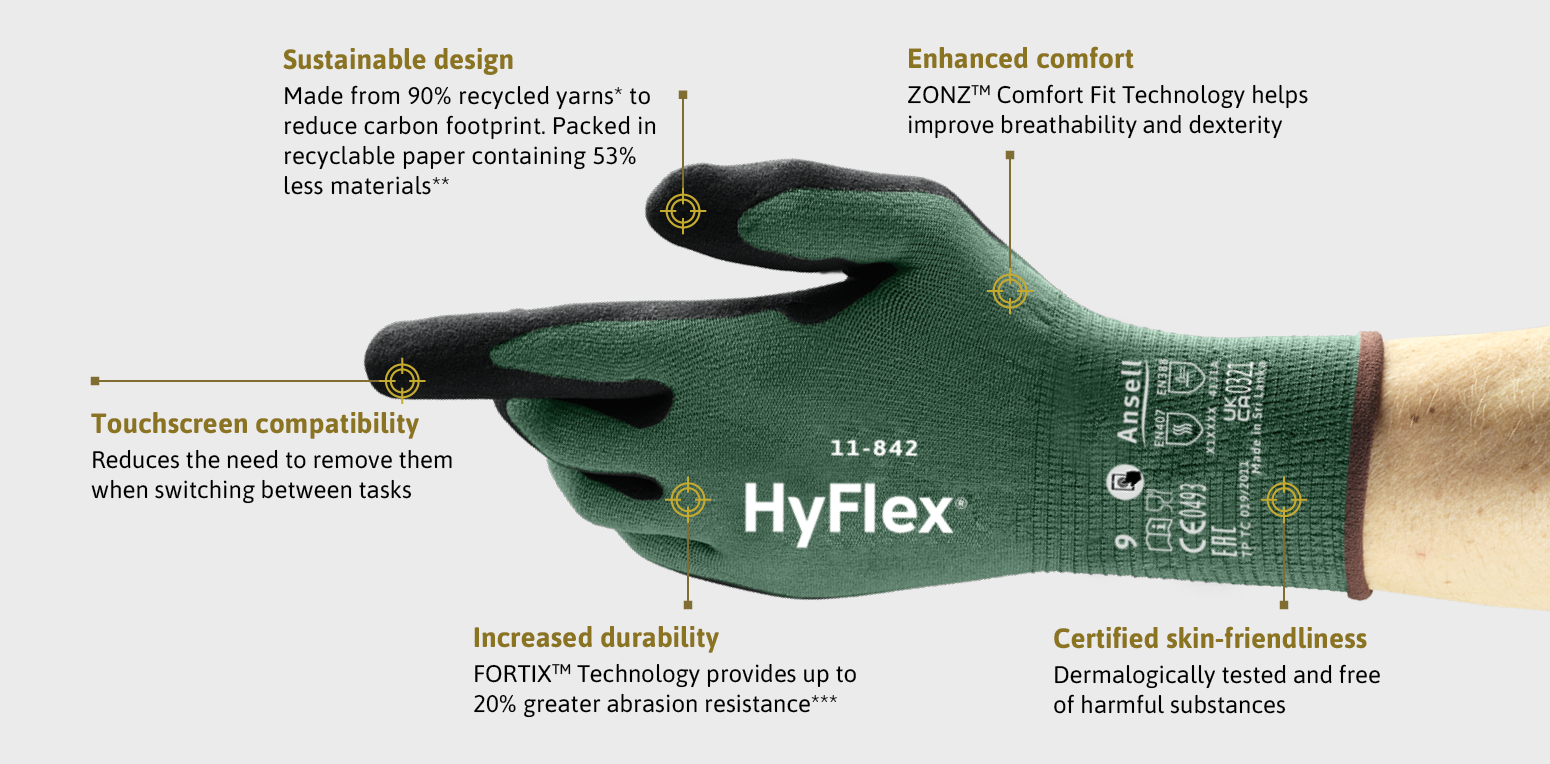 * minimum recycled content of more than 30% in the final product (based on size 9)
** 71% less greenhouse gas emissions – Ansell's LCA, calculated as weight reduction, peer reviewed
*** vs. previous technology version
How our plastic-free packaging benefits you and the environment
CUSTOMER BENEFITS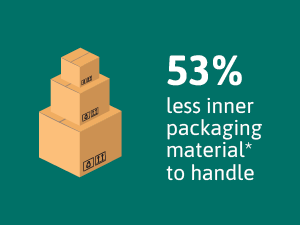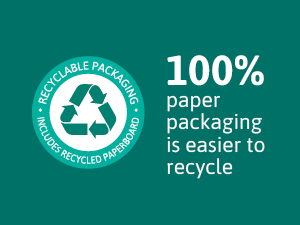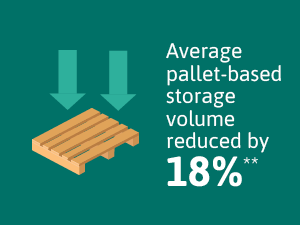 * Ansell's LCI and LCA, calculated as weight reduction, peer reviewed
** Ansell's calculation basing on logistics volume utilisation software
Compared to the U-shaped paper insert and plastic film, the new paper band generates 71% less greenhouse gas emission***. Savings related to using the new paper band equals to driving 750km with a van****. This is applicable for 1 shipper case containing 144 pairs of gloves.
***   LCA van Ansell, scenario-analyse, januari 221
**** UK Government GHG Conversion Factors for Company Reporting, v1, 2020
Thinking of people and planet first
We are passionate about protecting people, setting ourselves ambitious goals to transform our company, to protect sustainably both employees and the environment we live in.

Need help?