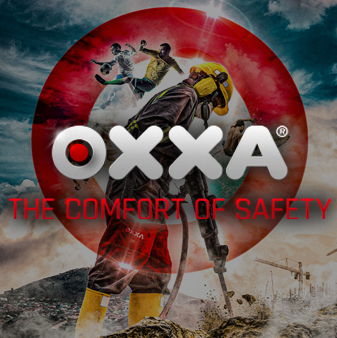 OXXA®… The new standard in personal protective equipment

OXXA®

… The new standard in personal protective equipment

For years, Majestic has been a prominent player in the premium market segment for work gloves with OXXA®. Building on the strong foundation of this brand name, we are now taking the next step in brand development. From now on, the complete range of Majestic's proprietary brands – M-Wear®, M-Safe®, "Kroontje" and the current OXXA® – will be combined and rebranded as the new OXXA®.

Our clear, smart and efficient rebranding method ensures we stay top of mind for your customers. Our brand
philosophy "WORK IS LIFE. PROTECT IT." indicates that it is not just about work, but also – and more
importantly – about everything else we feel comfortable doing. When you think of safety and comfort, you think
of OXXA®.
With the new OXXA®, Majestic will move from only work gloves to a comprehensive range of personal protective equipment (PPE) in eight different product groups. Protection from head to toe!

Three sublines in the collection
Henceforth, the PPE under the OXXA® banner will be divided into three distinct lines – OXXA® Basic, OXXA® Essential and OXXA® Premium – each with their own characteristics.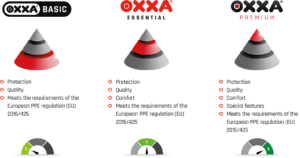 The products themselves will remain unchanged. They will continue to offer the high – and in some cases even improved – quality you have come to expect from us and remain qualified to meet the highest possible standards. In 2021, the products will undergo a phased visual metamorphosis (printing on products and packaging) and a name change to go along with this rebranding.
OXXA® Marketing & Communication
In the coming period, we will bring the new OXXA® to the attention of these customers via myriad marketing messages and communications. Think of e.g. online marketing and targeted social media campaigns, a national media campaign (mid-September 2021), a completely new OXXA® website (mid-June 2021), give-aways and collaborations with influencers. The highly recognisable brand identity "WORK IS LIFE. PROTECT IT." will be visible throughout. This creates demand. As a result of Majestic's clear dealer strategy, that demand flows directly to you.
Is your question not listed? Our enthusiastic team will be happy to help you.
WORK IS LIFE. PROTECT IT.