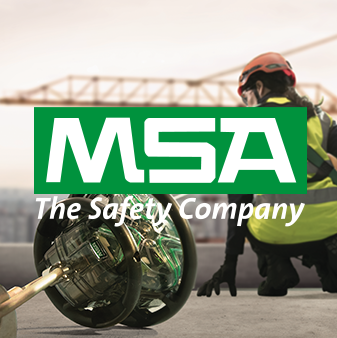 Request a FREE sample of a MSA V series SRL

How big is your market potential for fall protection?
Falls from height are one of the major causes of fatal injuries at work, comprising ~20% of fatal accidents. The European Fall Protection Market is constantly growing, especially within utilities, transportation, construction and general industry. Don't miss your potential to grow also your business!
With MSA's Fall Protection Solutions with unique benefits you can perfectly address your endusers and increase safety and efficiency for their workers at height. In this Newsletter issue we want to highlight the innovative MSAs leading edge Self-Retracting lifelines.
Watch the VIDEO V-EDGE  below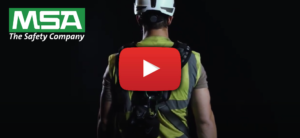 With premium components and innovative engineering, each V-Series Self-Retracting lifeline offer a smooth operation and prevents hidden costs – so you can benefit from comfort and high productivity without letting you down with unwanted surprises. MSAs V-EDGE™ SRLs and PFLs are engineered for horizontal, overhead and leading edge applications, so you can be safe and compliant in multiple environments
Why should you recommend V-Series SRLs to your customers?
Innovative features. Lightweight and compact housing are reducing fatigue and increasing comfort. Superior materials and unique construction for maximum robustness.
Tailored solutions. A full range of SRLs and PFLs with different materials and lengths to suit different application and working environments.
Low-cost-of-ownership. Clear case allows for a visual inspection of internal components. Minimum 10 years lifetime from date of 1st use due to MSA's high quality materials and unique construction.
Trusted Brand. With over 100 years in safety and over 40 years dedicated to fall protection, MSA has been a key innovator in fall protection product design, research and development.
REQUEST A FREE SAMPLE OF A MSA Self-Retracting lifeline NOW. Don't miss your chance and request your sample via info@majestic.nl.
CONDITIONS
Contact Majestic to decide which Self-Retracting lifeline or Personal Fall Limiter version best suits your application.
You are only eligible for a free sample if there is a minimum end user-sales potential of 10 SRLs / PFLs (verification will take place).